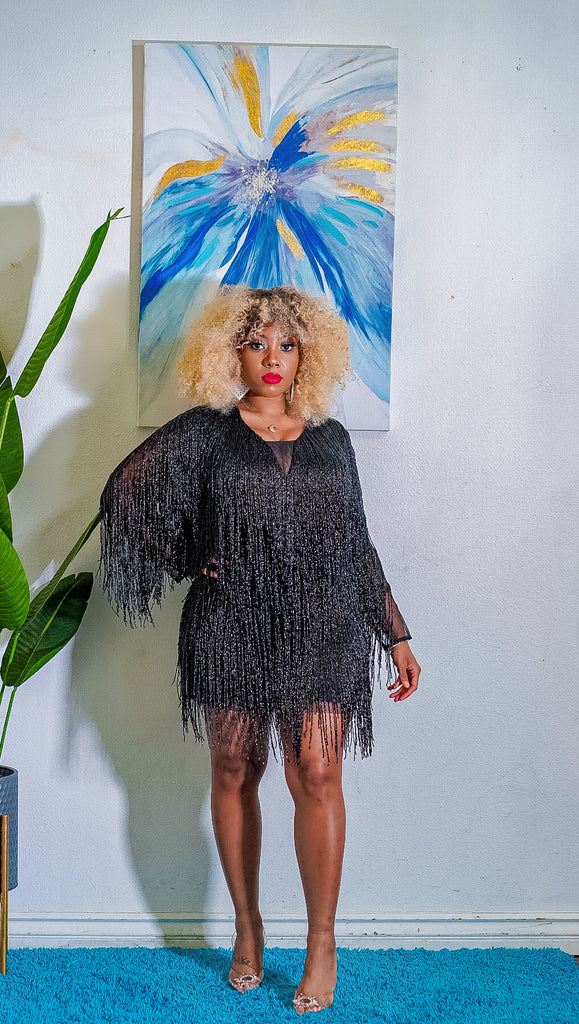 Lori Luxe Beaded Fringe Dress (Black)
$499.99
This exclusive hand beaded dress is definitely a closet must have, for birthday, wedding reception, great gatsby theme parties. The value of this dress never depreciates, can be passed on from one generation to another.
 Long sleeves 
Heavily beaded fringe details
Stretchy
Zipper back closure
S 2-6
M 8-10
L 12-14
Model is wearing a size S.
Dress is heavy and each weighs about 9lb. Some beads are likely to fall off but that doesn't affect the dress
This style is excluded from all promos above 10%